Beauty and Strength: The Everlasting Charm of Calista Limestone
Experience the majestic charm of Calista limestone. A mid grey limestone with unrivaled elegance, Calista limestone will enhance the beauty of your space with it's soft but rich tones and and captivating veining . This premium stone is versatile enough for both interior and exterior use, making it the perfect choice for your next premium paving project. Calista is also available in a baton profile.
Calista limestone is laid in large scale display in our showroom - come in for a free sample!
The Beauty of this product
Beautiful grey tones
Salt and slip safe
Lovely and cool on the feet around the pool

Need a custom size? Contact us about our local cutting, bullnosing and stonemasonry services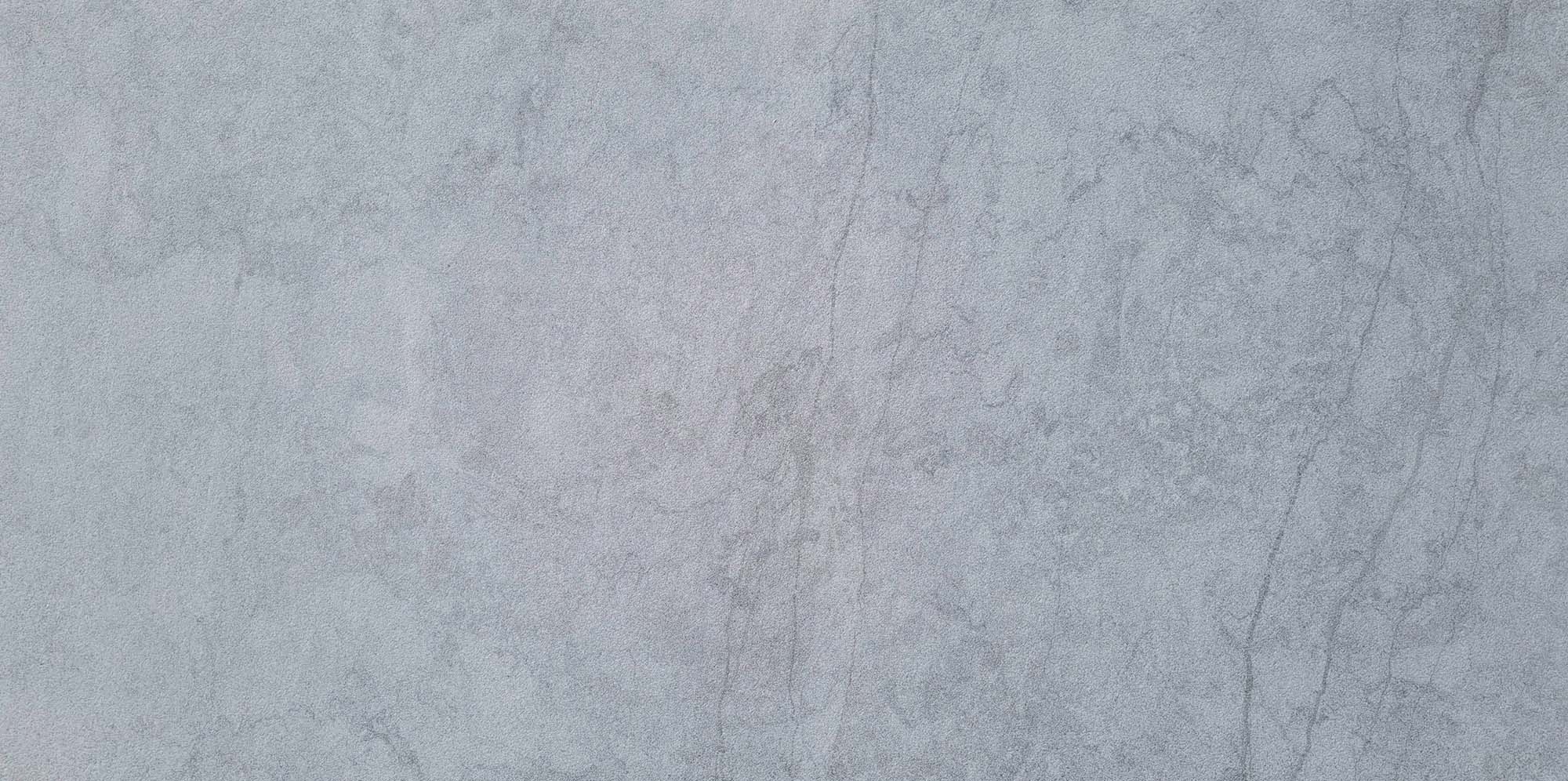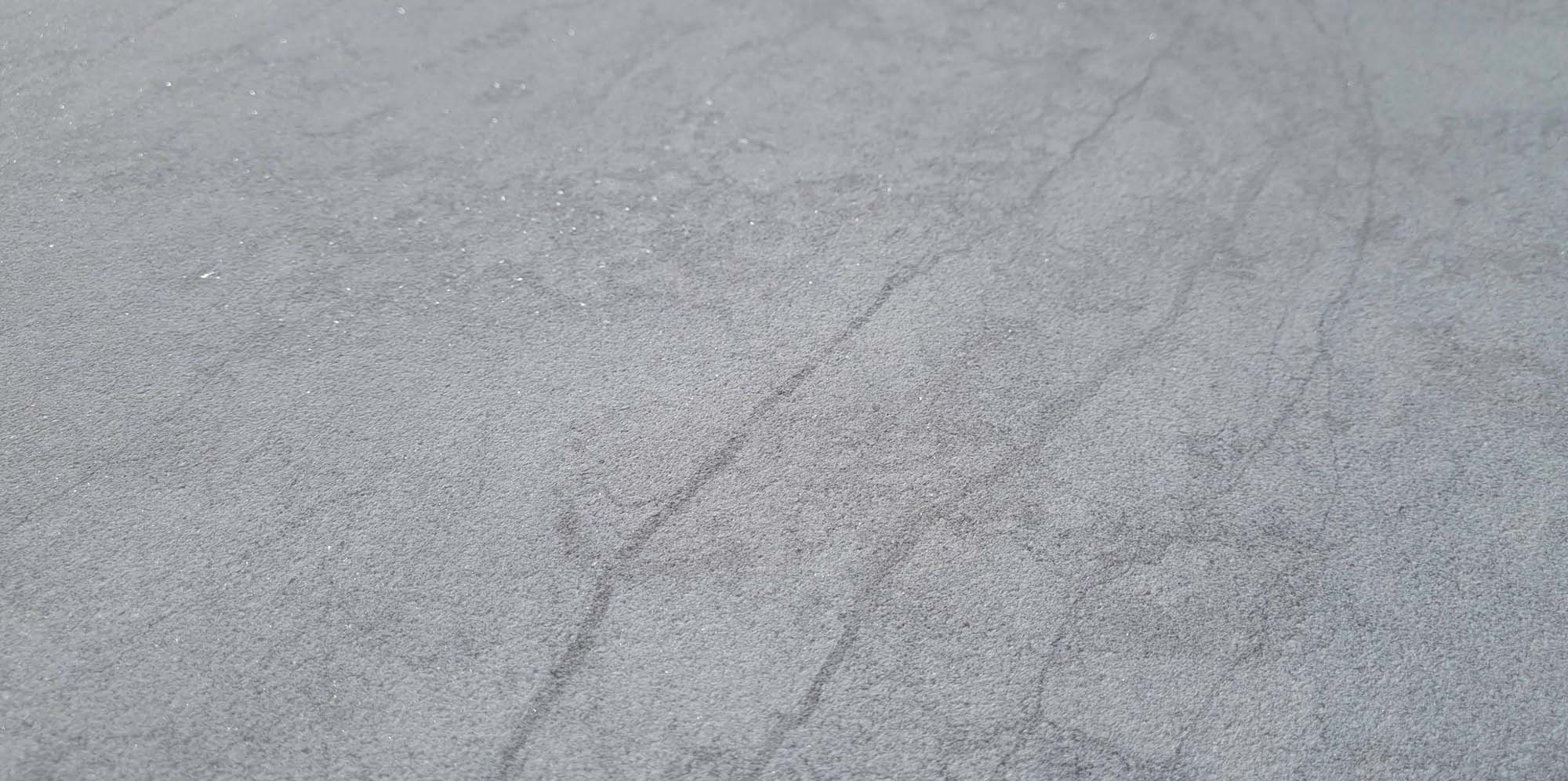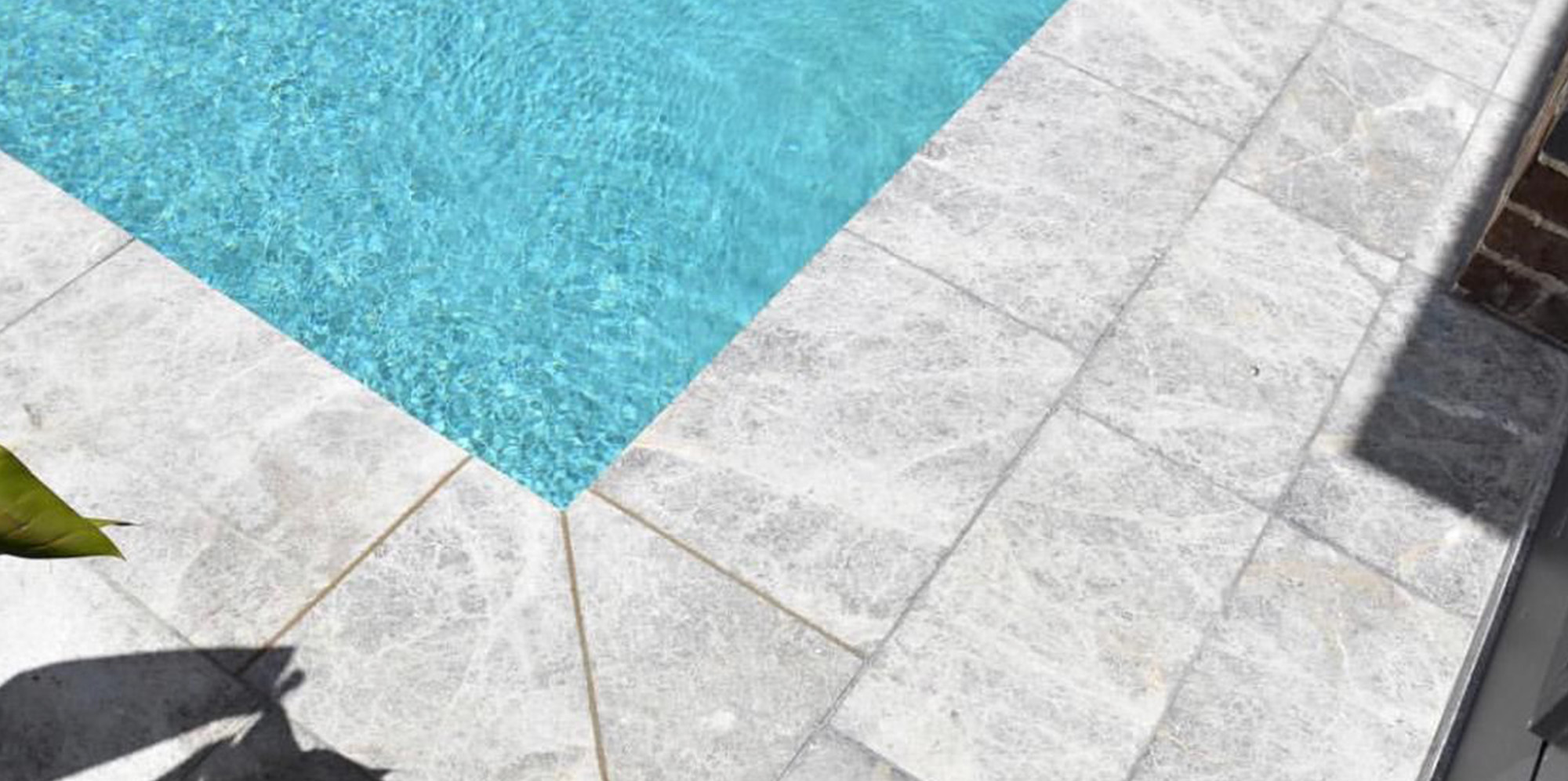 Technical Resources
Product Snapshot
Premium limestone
P5 slip rating
Weather resistant
Durable
Matching pool coping & step treads
Suitable for salt environments
Expand All (+)
Collapse All (-)
Can I use this around my swimming pool?
Yes, you can absolutely use it around your swimming pool. Calista is a popular choice due to its natural beauty, durability, and ability to stay cool underfoot even in direct sunlight.
Is this stone slip-resistant and safe for high-traffic areas?
Yes, Calista limestone has been tested for slip-resistance to make them safe for high-traffic areas. They are suitable for use in areas such as patios, walkways, and pool decks that are frequently used by people. They also have a grippy non-slip finish which makes them even more safe for high-traffic areas. Always check your stone has a suitable slip rating if they are to be used around a swimming pool or other area exposed to water.
How do I clean and maintain Calista limestone?
Limestone pavers are relatively low-maintenance and easy to clean. They can be cleaned with a mild detergent and water, and a high-pressure washer can be used for heavy cleaning. For regular maintenance, they should be sealed every few years to protect the surface and maintain its beauty. For a professional cleaning and sealing service, Yarrabee recommend Spickle Cleaning and Sealing.
Can Calista limestone be used for indoor flooring and wall cladding?
Yes, Calista limestone can be used for indoor flooring and wall cladding. The durability and natural beauty of limestone that has the the appropriate finish that is gentle on the feet can make them a great option for indoor use.
Can limestone pavers be cut and shaped for custom designs?
Yes, Calista limestone can be cut and shaped into a wide variety of sizes and shapes, allowing for creative and unique designs. This makes them an ideal option for mosaic designs and other custom projects. Yarrabee has the facilities to perform cutting and stonemasonary work locally!
How does the color and texture of Calista limestone vary?
The color and texture of Calista does vary from batch to batch and piece to piece. No piece of natural stone is ever the same! To get the best understanding of the full colour range we recommend coming to the Yarrabee showroom and seeing it up close, first hand!
Do you have Calista Limestone laid in the Yarrabee showroom?
Yes, please come to get first hand experience of Calista limestone. Showroom hours are Monday to Friday 8:30am - 4:30pm and Saturdays 9am-3pm.
What areas do you service?
If you are looking for Limestone Suppliers in Melbourne, Yarrabee provides affordable, top-quality limestone, granite, slate, travertine or bluestone Pavers to Melbourne Metro and many areas of Victoria. We have supplied natural stone paving products for commercial and residential projects across the state, including Mornington Peninsula, Torquay, Bellarine Peninsula, Sorrento, Portsea, Brighton, Hampton, Sandringham, Black Rock, Lysterfield, Geelong, Surf Coast, Bayside, Hawthorn, Camberwell, Berwick, Eltham, Beaconsfield, Glen Iris, Toorak, Malvern and Point Cook.