Tips
Looking For Stone Paving In Camberwell? Choose Yarrabee & Castlemaine Stone Suppliers For Bluestone Pavers
If you have been looking for a reputable stone supplier in the Camberwell area who stocks only the highest quality products on the market, you should look no further than Yarrabee & Castlemaine. We have over 30 years experience in the stone paving industry, making us more than equipped to deal with whatever your project has in store. We stock some of the best bluestone pavers on the market and are eager to help you in whatever way we can.
There are a number of reasons why bluestone is so popular in the Camberwell area. Many people find it to be a timeless material that never goes out of fashion, meaning that the pavers will suit your home for many years to come. Others find it to possess an aesthetic appeal that other types of stone paving doesn't, a high level of durability that ensures it will last a lifetime and an easy to maintain nature that will give you more time to do the things you like.
We have found that bluestone is a very popular material for pool coping and edging, which is perfect if you have or are looking to install a swimming pool on your Camberwell property. This is because these pavers provide a non-slip surface (which is great if you have young kids) and they can also withstand a harsh salt environment (which is great if you have your heart set on a salt water pool, which is so common these days).
We have also found that bluestone is a popular choice for the more elegant areas of your Camberwell home. It is suitable for both indoor and outdoor applications, including: feature walling, driveways, pathways, flooring and so on. Yarrabee & Castlemaine stone suppliers are more than happy to discuss the ways that these pavers can be used in greater detail. We are also happy to discuss which finish will be suitable for the application at hand.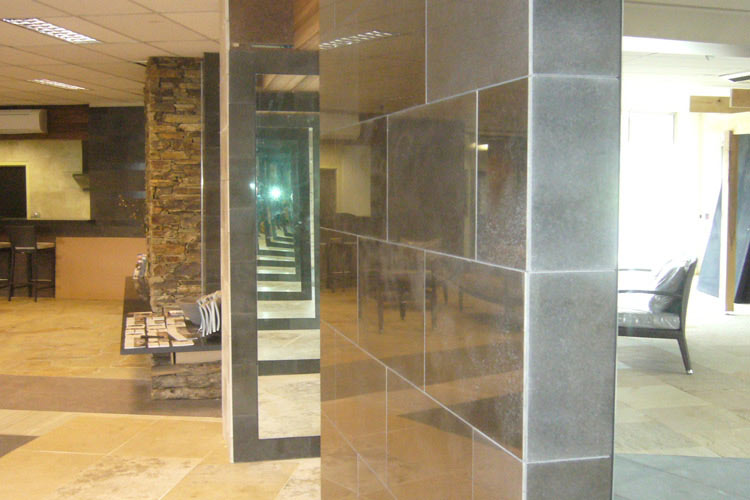 Whilst it is likely that your Camberwell home makes quite a statement with its current architecture and design, it is possible to improve on this image through the addition of high quality stone paving. Yarrabee & Castlemaine stone suppliers are the best source of bluestone pavers in the city. Please give us a call today if you would like to discuss your project in further detail, you have any questions or would like to place an order.