A light grey Spanish Limestone for inside and out
This beautiful light grey, softly mottled limestone is a recent addition to our extensive range of limestone from all over the globe.
Sourced direct from Spain, it comes with two surface options- "Antique" which has great slip resistance qualities, is perfect for all external applications including pool surrounds, while the "Honed" finish is better suited to indoor applications- including bathrooms. Because the two surface textures present a very similar appearance, you can flow this stone from inside to outside seamlessly.
The Beauty of this product
Stunning Spanish limestone
Flows beautifully from inside to out
Beautiful soft grey colour
Minimal surface flaws
Slip safe (P5)
Lovely and cool on the feet around the pool
NOTE: this stone will need dip sealing if using around a salt pool
Standard Sizes
Tile
900 x 600 x 20 mm (antiqued finish)
900 x 600 x 20 mm (honed finish)

Custom sizes available upon request

Square Edge Step Tread Coper
900 x 400 x 30 mm square edge coper (antique finish)
Dropface Coper
900 x 400 x 30 mm tile with a with 50mm drop face (antique finish)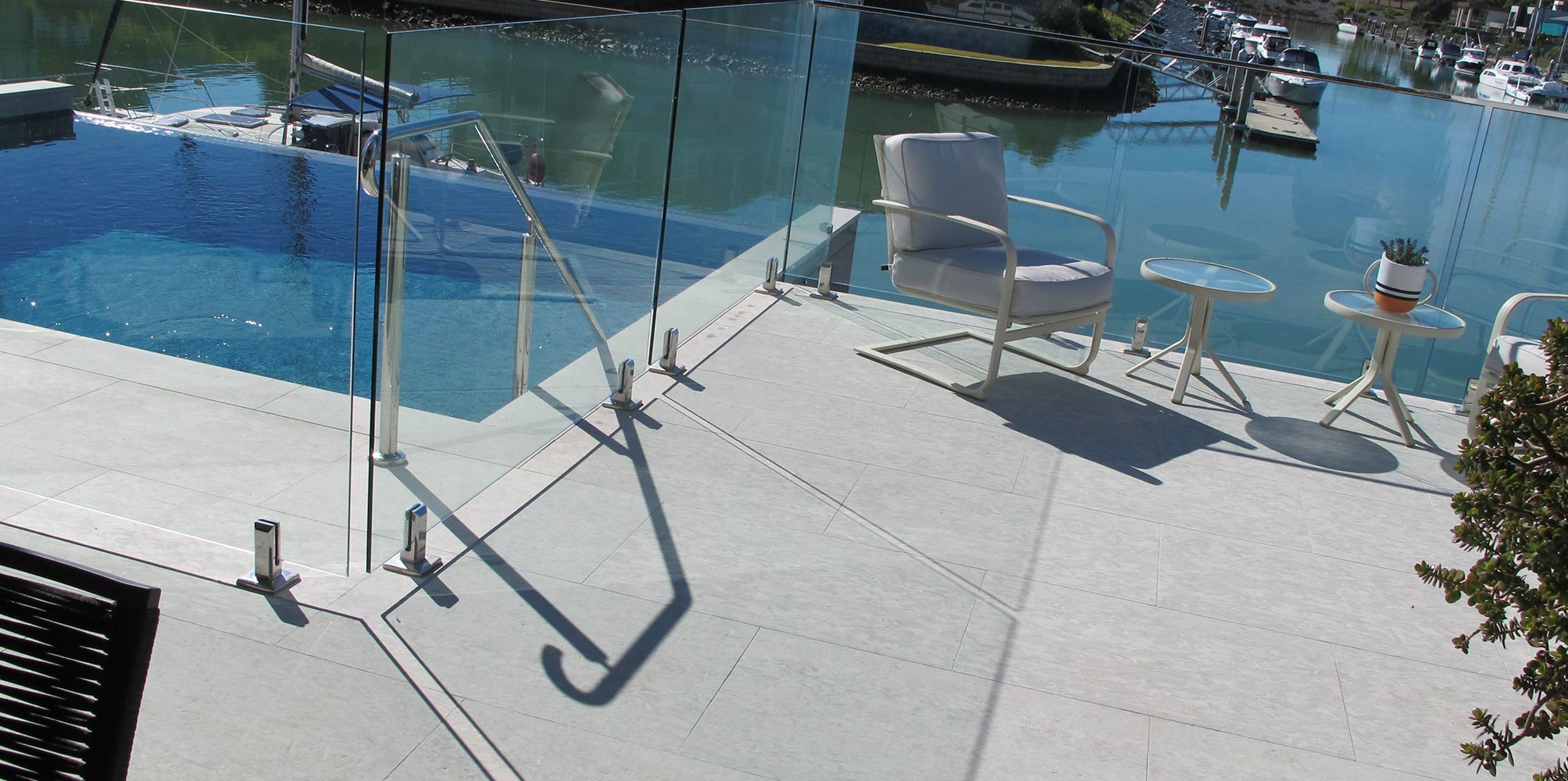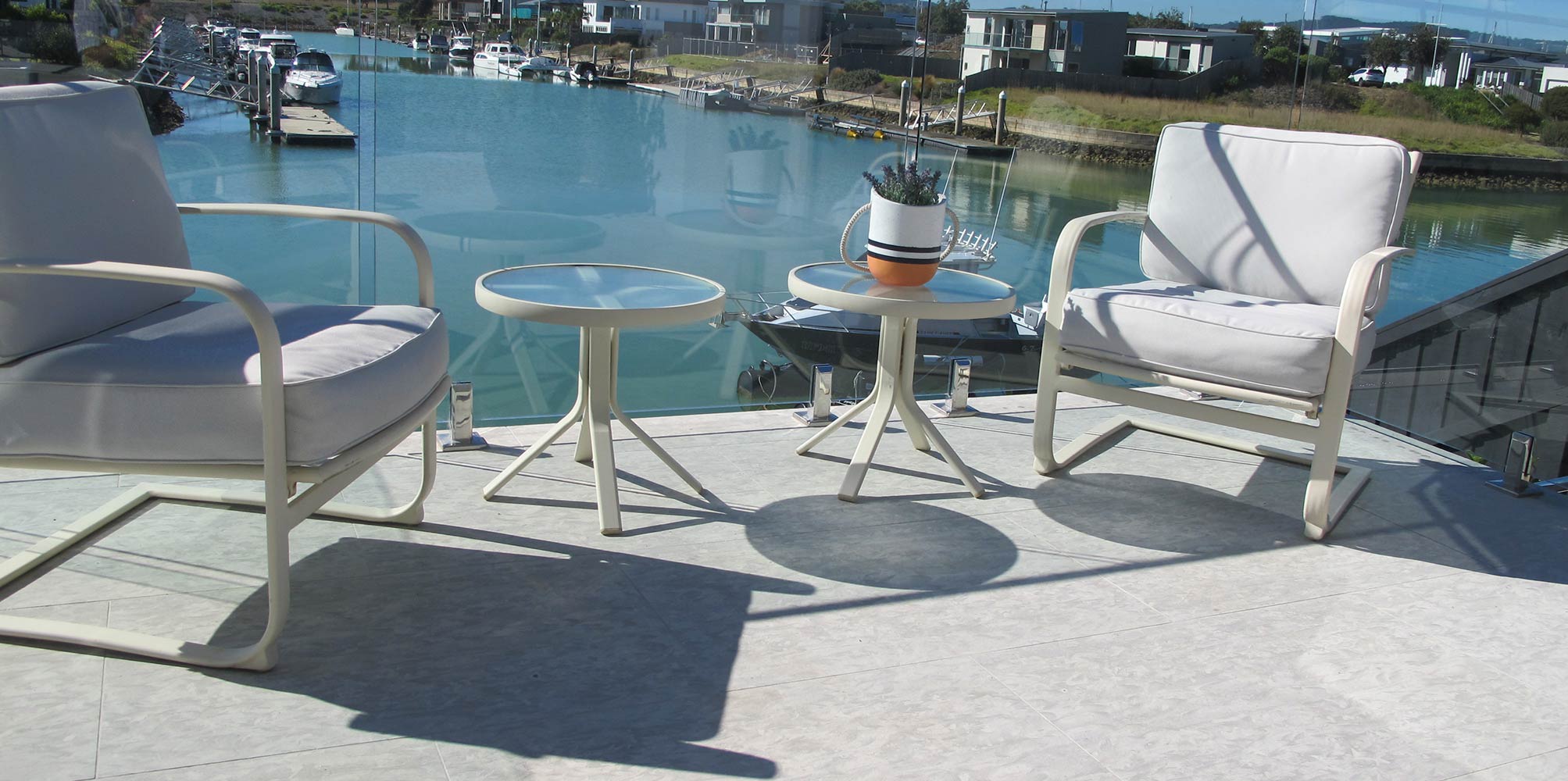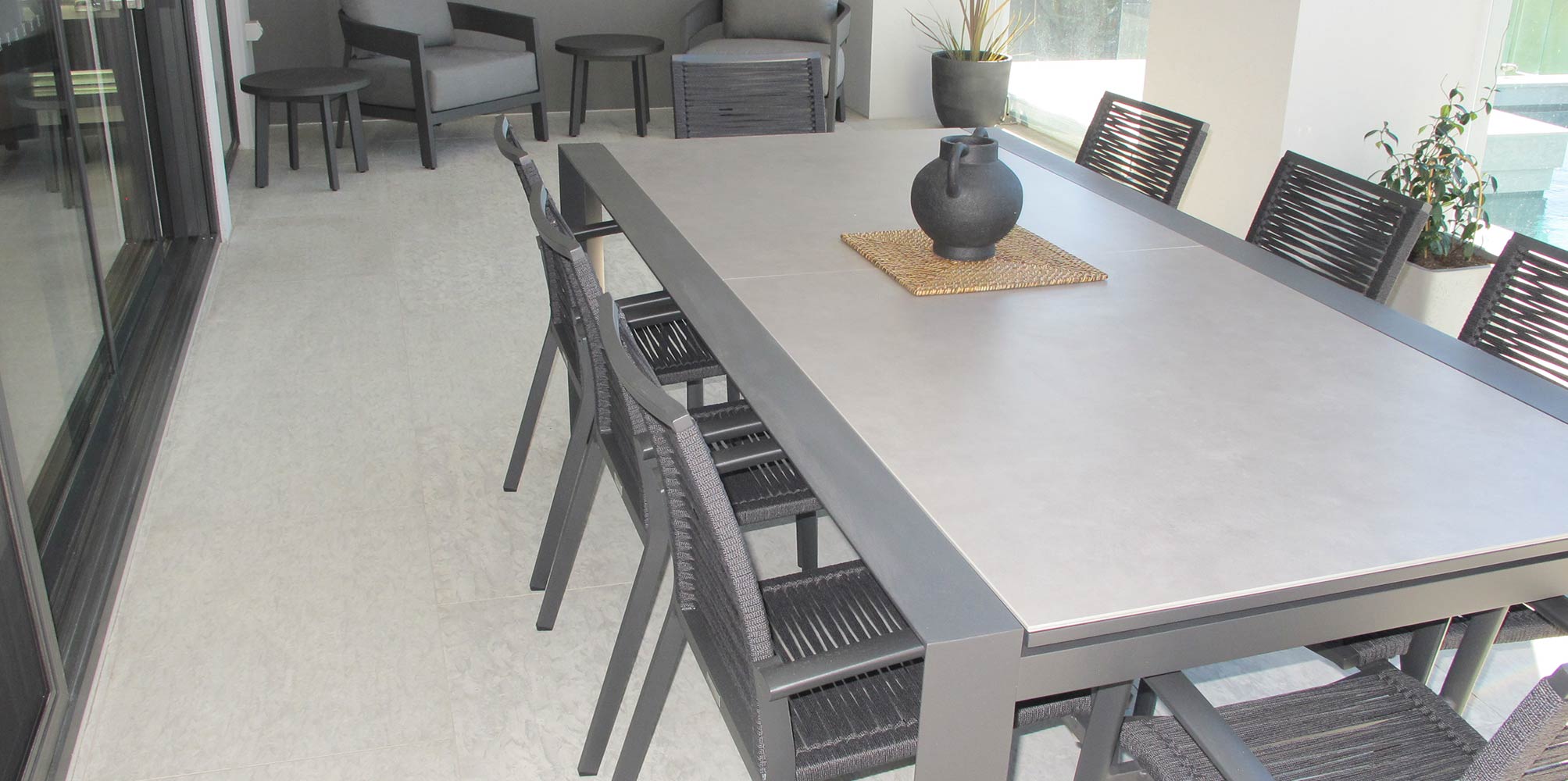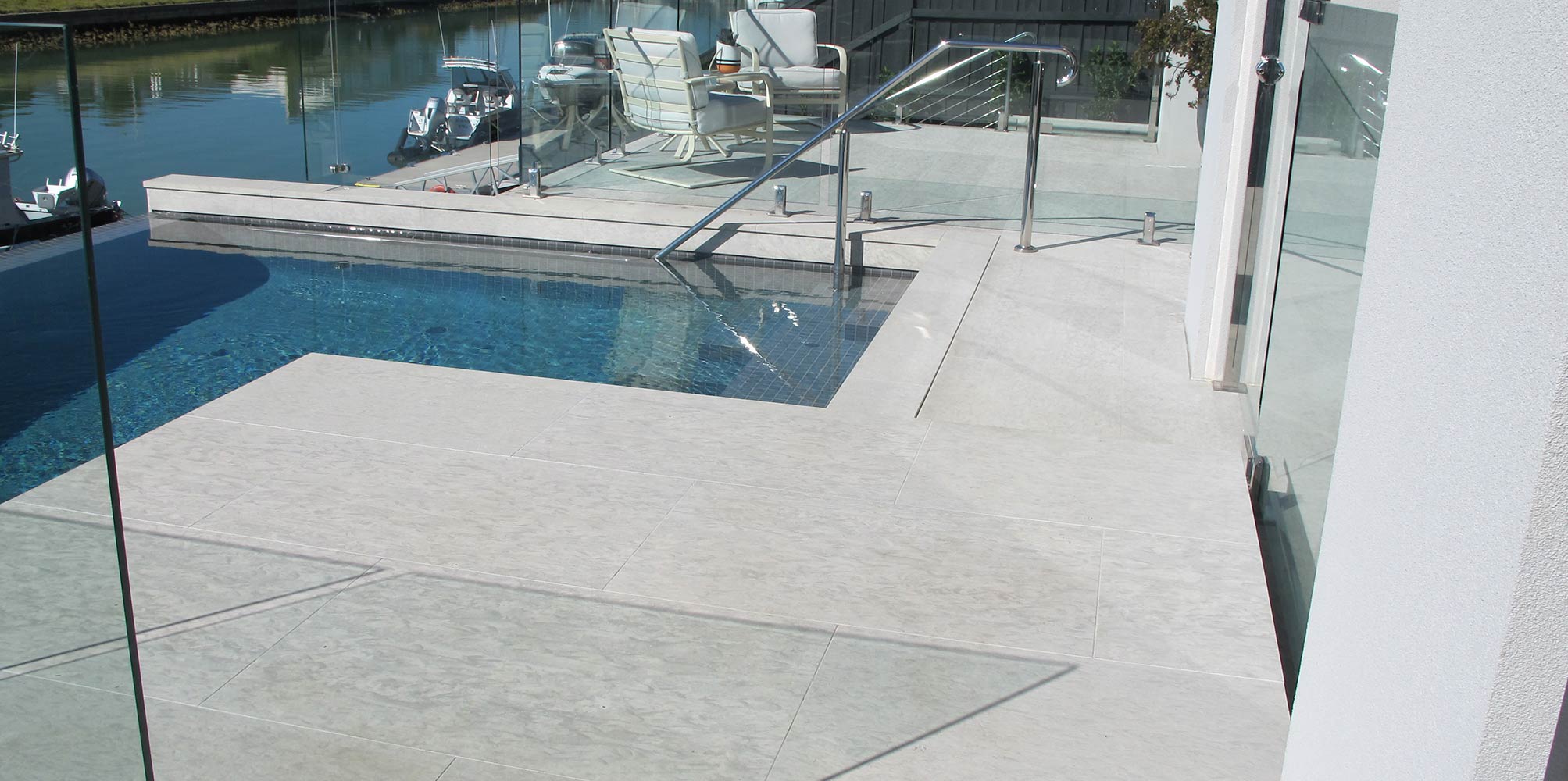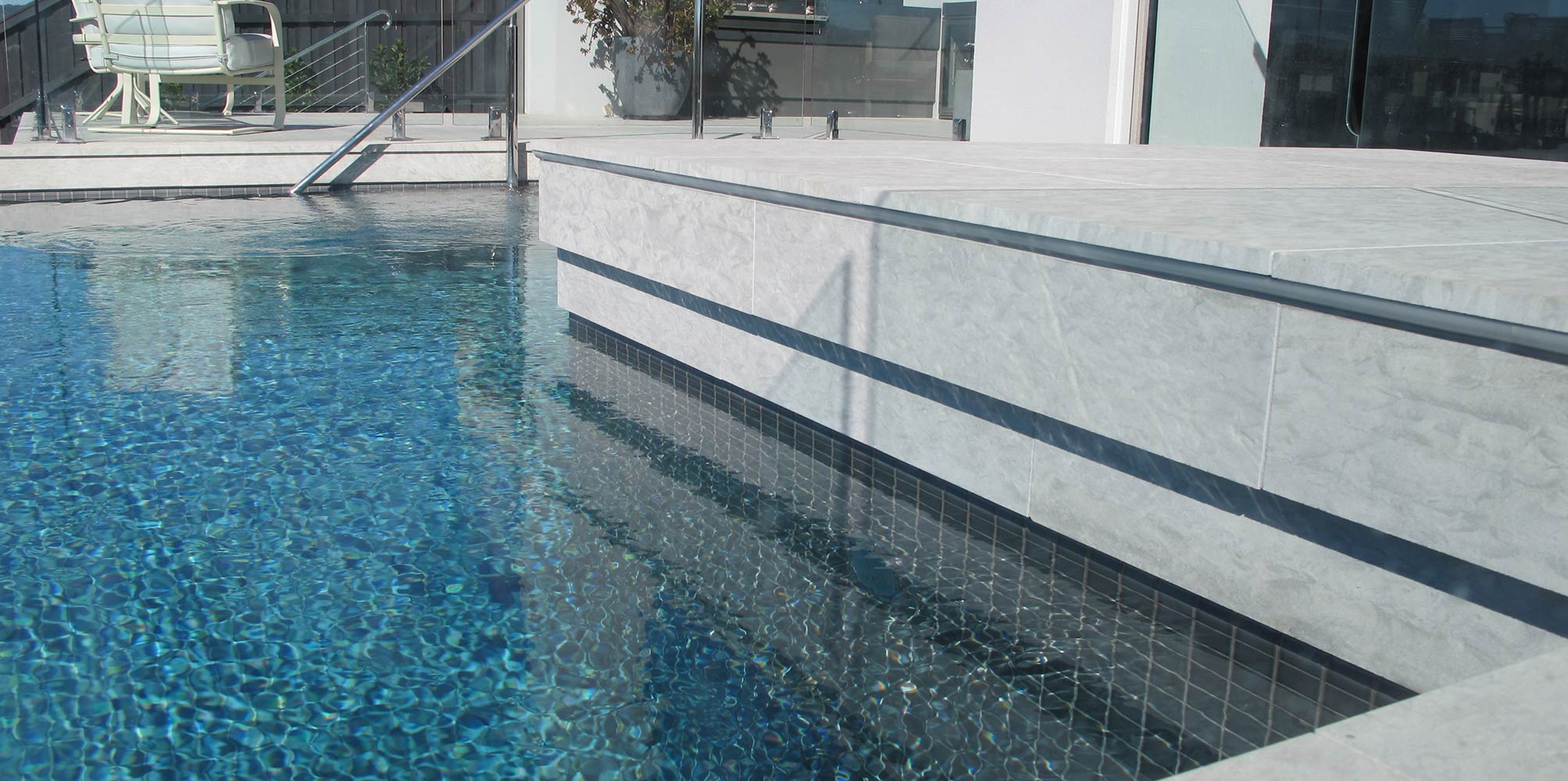 Technical Resources
Snapshot
Antiqued or Honed finish
P5 slip rating
Suitable for salt environments with dip sealing
General Information & Guides
Profiles & Patterns