Elegant Finish
A totally integrated and flush finish means the Skimmer Lid Cover is essentially invisible

Easy Use
Skimmer Lid Covers are compact and super easy to use

Pool Safe
100% compliant with Pool Safety standards

Long Life
Protect the inlay materials from chipping or breaking for the life of the pool

High Grade
316L marine grade stainless steel frames + 10 year warranty

Good Price
Skimmer Lids represent excellent value for money
Give your pool the finishing touch by installing a stainless steel Skimmer Lid.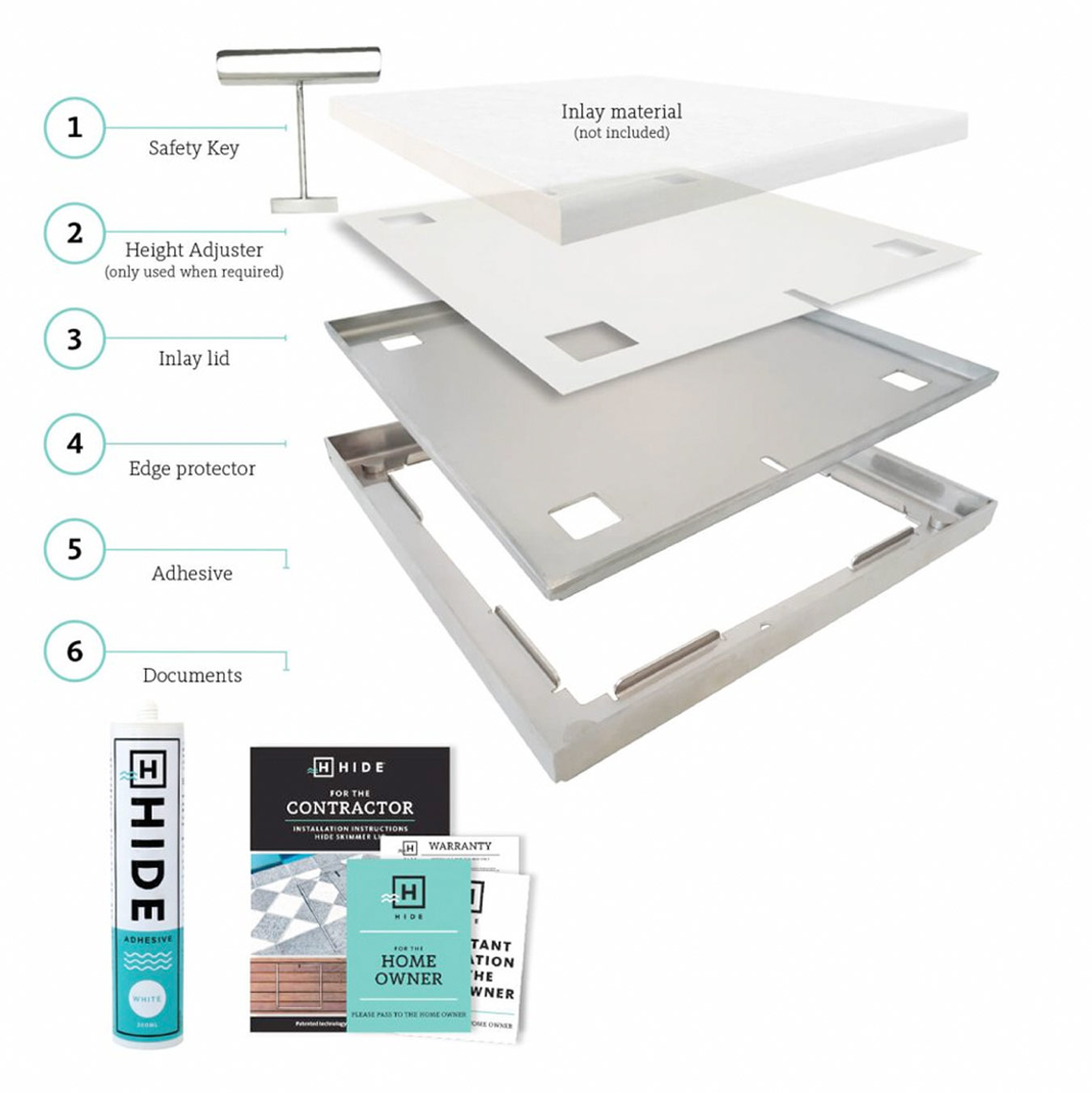 Use a piece of the selected paving or coping stone inserted into the clever Skimmer Lid to present a seamless look to your pool edge.
Available to accommodate either 20mm or 30mm thick stone, these safe skimmer box covers use a stainless steel key to provide access, keeping inquisitive little fingers out of harm's way.
Priced at $350 incl. GST, this product will give your pool that extra bit of elegance.