Peninsula blends beautifully with Castlemaine Stone
Experience the rustic charm of Peninsula Blend natural stone walling, featuring a warm blend of browns that perfectly complements any natural landscape. With its classic and timeless look, Peninsula Blent is the perfect choice for residential and commercial projects. Install with dry spacing to maintain consistent coloring or choose the perfect grout color to enhance the unique textures of each stone. Upgrade your space with the enduring beauty of Peninsula Blend random natural stone walling.
Peninsula Random is laid in a large scale wall display in our showroom - come in to see it up close and pick up a free sample!
The Beauty of this product
Walling in random sizes up to 400mm diameter
Corners in L shapes, up to 250mm
Natural finish on all sides, flat on back
Available in 20mm or 30mm thick
Walling measured in m2, corners measured in lineal metres
Crate Qty (20mm) = 10m2 walling, 25lm corners
Crate Qty (30mm) = 15m2 walling, 40lm corners
Peninsula Blend wall cladding is perfect for interior walls, exterior walls, feature walls, fireplaces and fireplace surrounds, pillars, outdoor entertaining and barbeque areas and retaining walls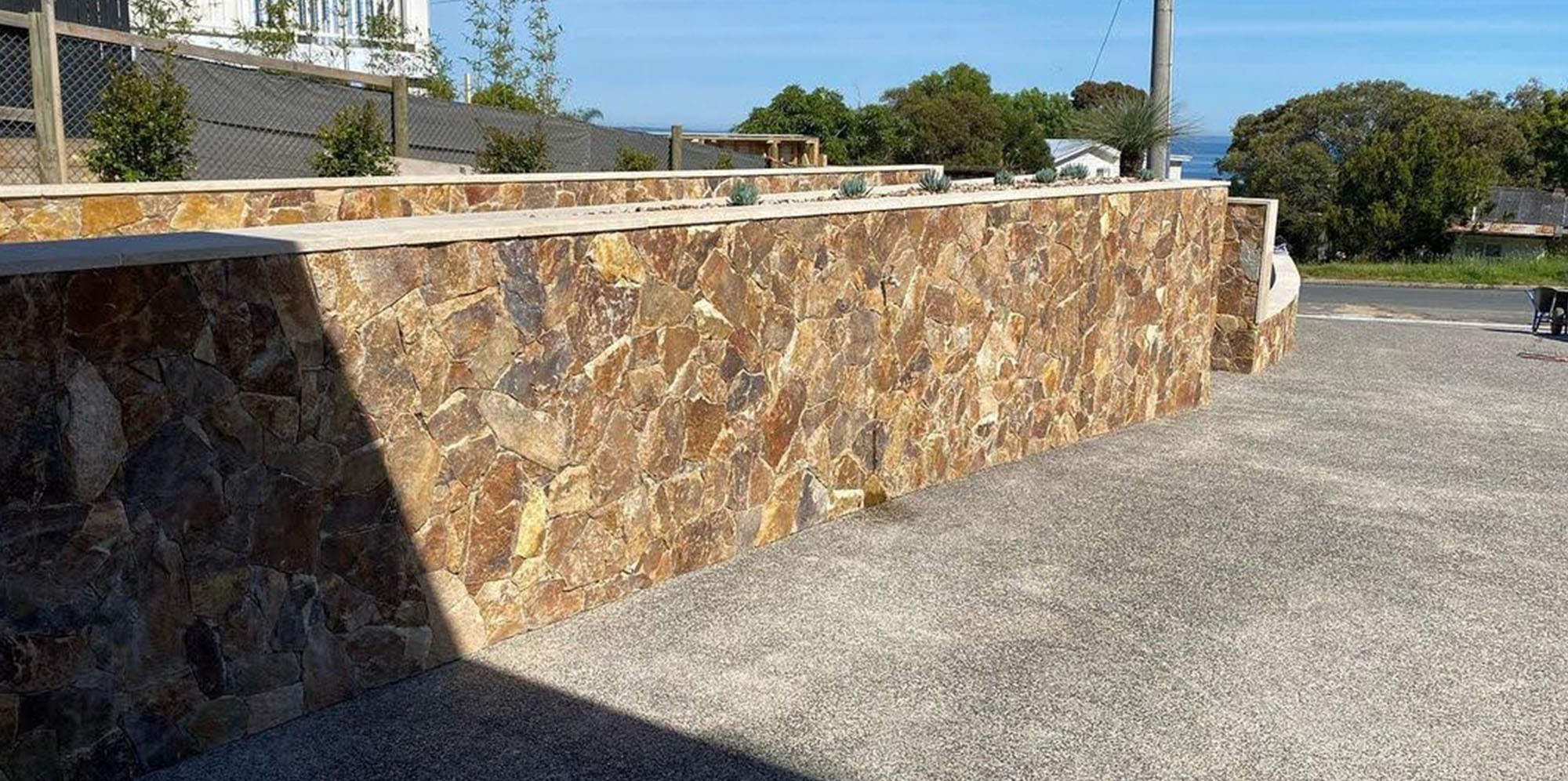 Credit: Stanbrook Outdoor Creations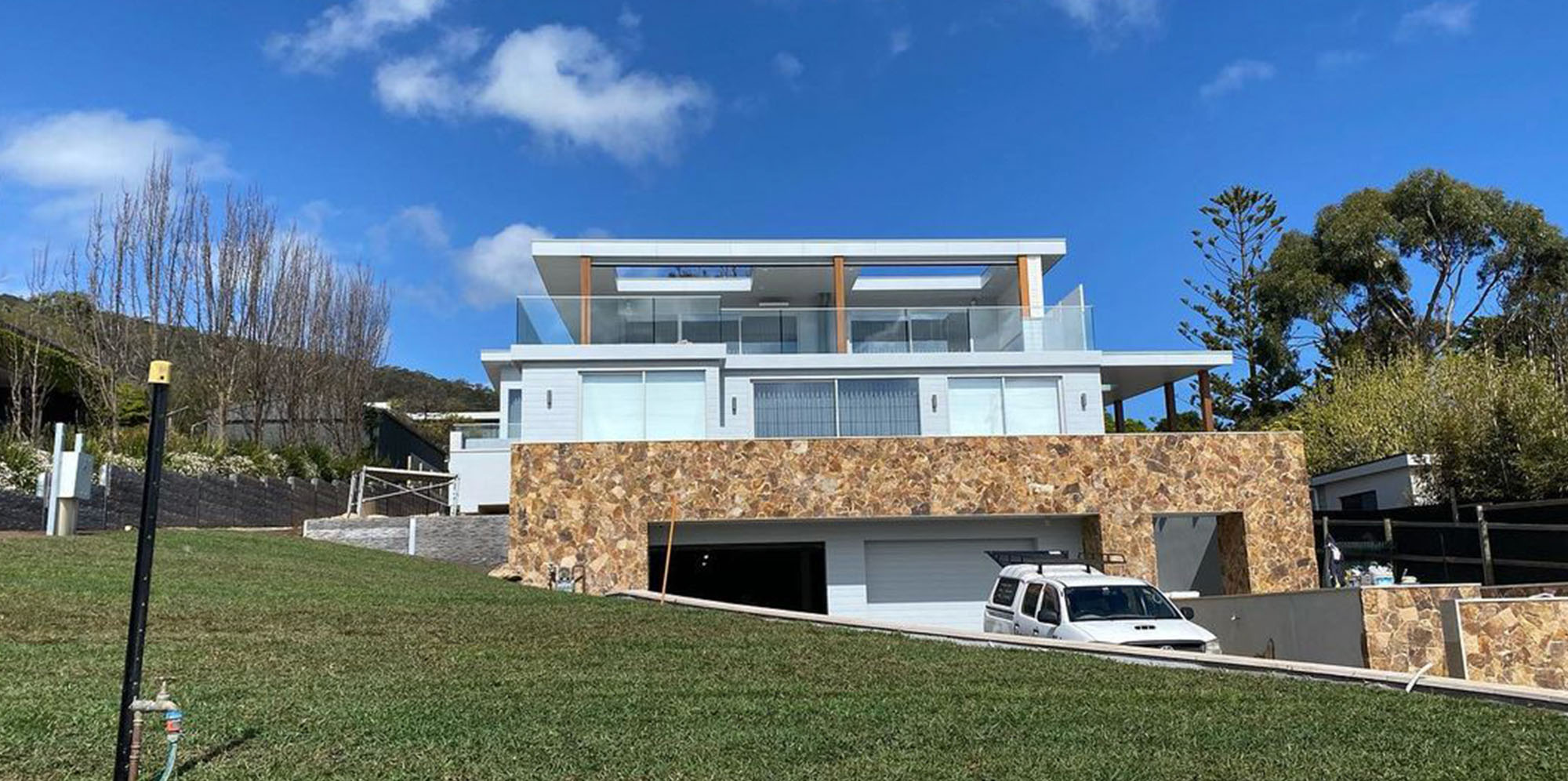 Credit: Stanbrook Outdoor Creations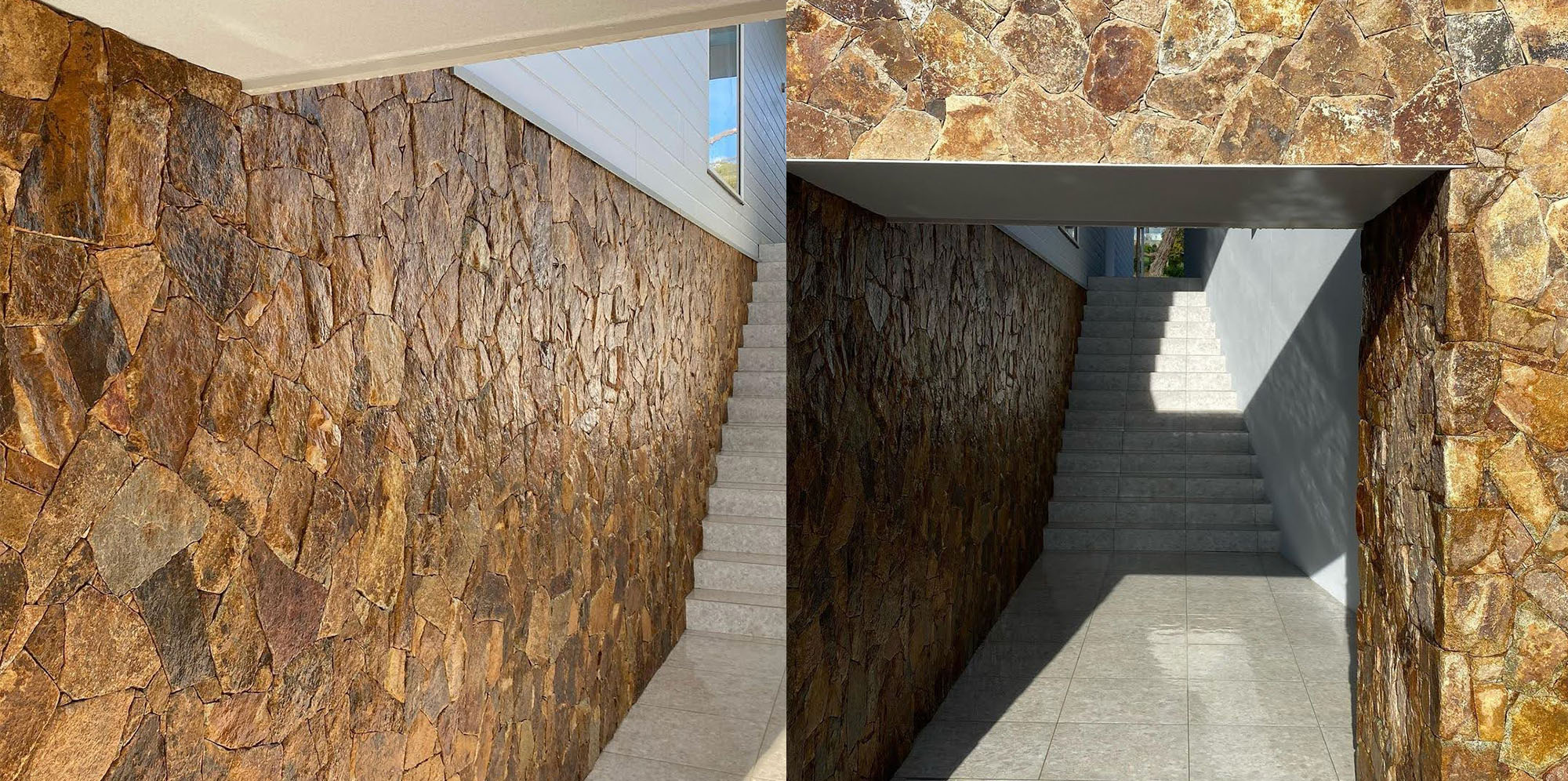 Credit: Stanbrook Outdoor Creations