A touch of the Mediterranean
Chalazia is an extremely hard form of quartz in a soft grey tone which is ideal for any form or external paving. Made from natural split stone, this stone can be used for a wide variety of outdoor projects, including driveways, courtyards, garden paths, and pool surrounds.
One of the key benefits of Chalazia is the range of large individual sizes available for each piece. This makes it easy to work with curves and other design elements in your outdoor space, creating a unique and eye-catching look. Additionally, Chalazia offers a range of other feature options such as cobbles, fingers, steppers and batons that can be used alongside the crazy paving for a cohesive design throughout your outdoor project.
Chalaiza is also available in a modular / ashlar form and brilliant individual steppers.
Chalazia is laid in a large scale wall display in our showroom - come in to see it up close and pick up a free sample!
The Beauty of Chalazia
Soft off white grey tones
Salt and slip safe
Lovely and cool on the feet around the pool
Large format
Multiple sizes available
Standard Sizes
Tiles / Pavers
Random (crazy paving) x 20-40 mm thick
Random Ashlar - what is this?
Steppers (approx sizes)
500 x 500 x 20-40 mm (standard)
700-1000 x 700-800 x 30-40 mm (large)
Learn more about Chalazia Steppers
Specialties
Standard cobbles: 100 x 100 x 40-60 mm
Freelength cobbles: 150-400 x 100 x 30-60 mm thick
Cobble Fingers / Filetti: 150-300 x 60-100 x 30-50 mm thick

Need a custom size? Contact us about our local cutting, bullnosing and stonemasonry services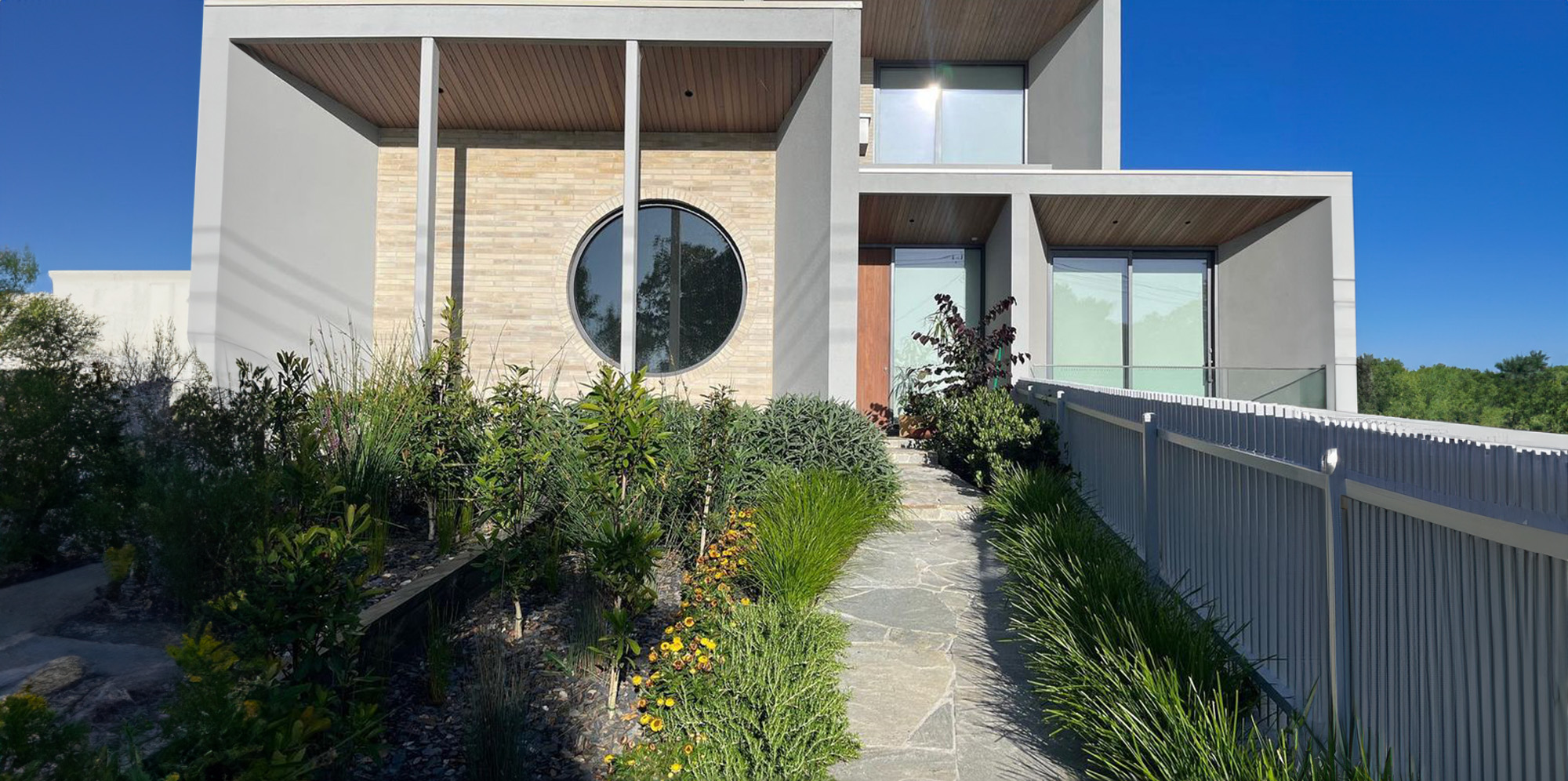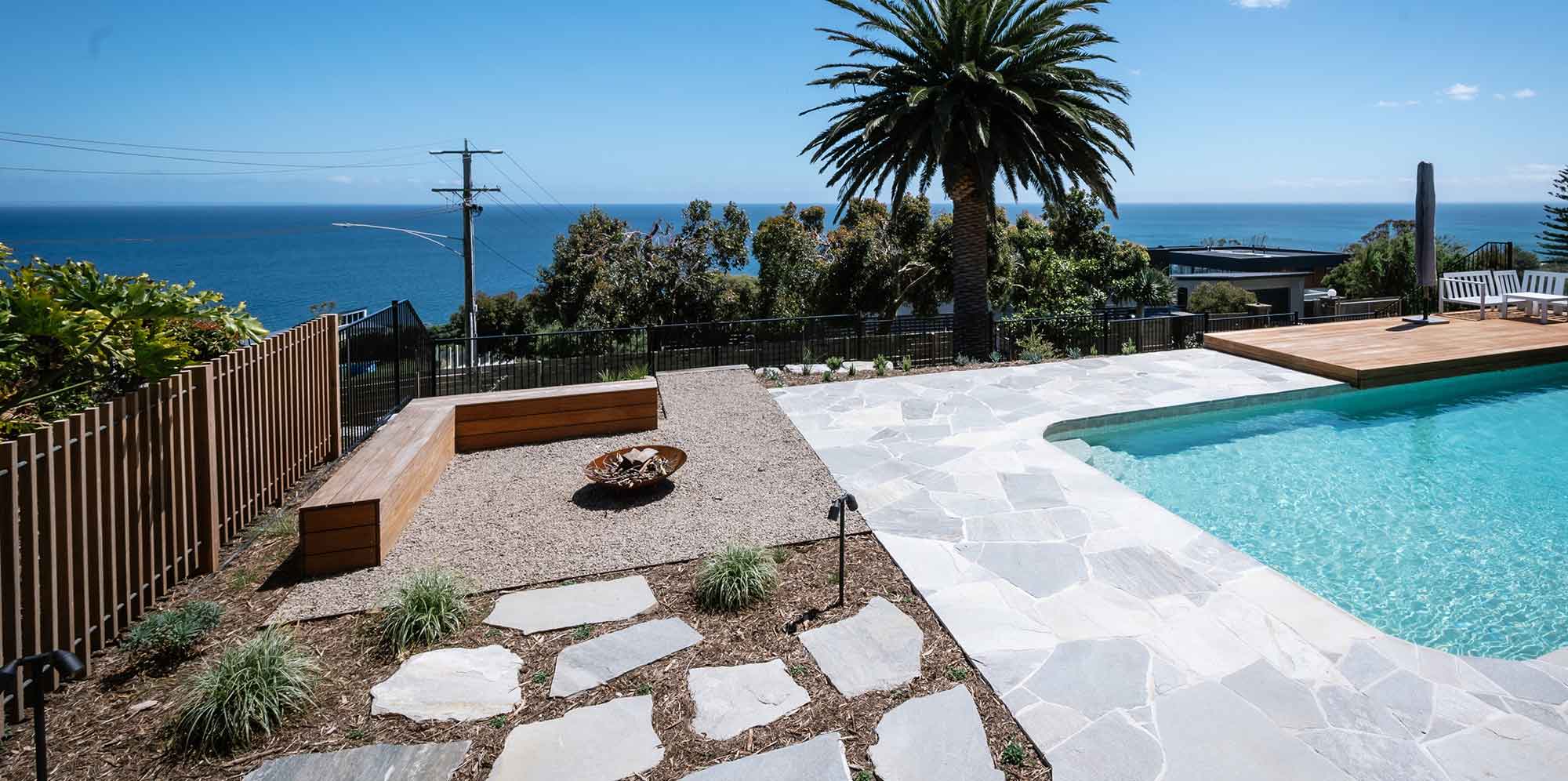 Project designed, built and maintained by Smart Landscape. Photography by Janis House Photography.