Steppers from the heart of Castlemaine
Yarrabee's quarry in Castlemaine produces brilliant irregular sizes steppers, perfect for pathways and foot traffic. All Castlemaine steppers are individually identified during the hand splitting process of producing general paving stone and put aside specifically to be used as steppers. As with all Castlemaione stone, they bring a natural, earthy tone to any project.
Castlemaine steppers are laid in large scale in our showroom - come in for a free sample!
Did you know Castlemaine stone is available in a full range of paving and stone wall products. See the full range
Product Snapshot
Australian made stone
Organic natural shapes
Brilliant natural finish
Solid 50-90mm thick stone
Available matching paving, coping and other formats
Standard Sizes:
Random / irregular in size approximately 500x500mm or 600x400mm in size and between 50-90mm thick.
Special Sizes:
Custom size steppers are available upon request. These are generally less than 1m x 1m and 50-90mm thick.

Need a custom size? Contact us about our local cutting, bullnosing and stonemasonry services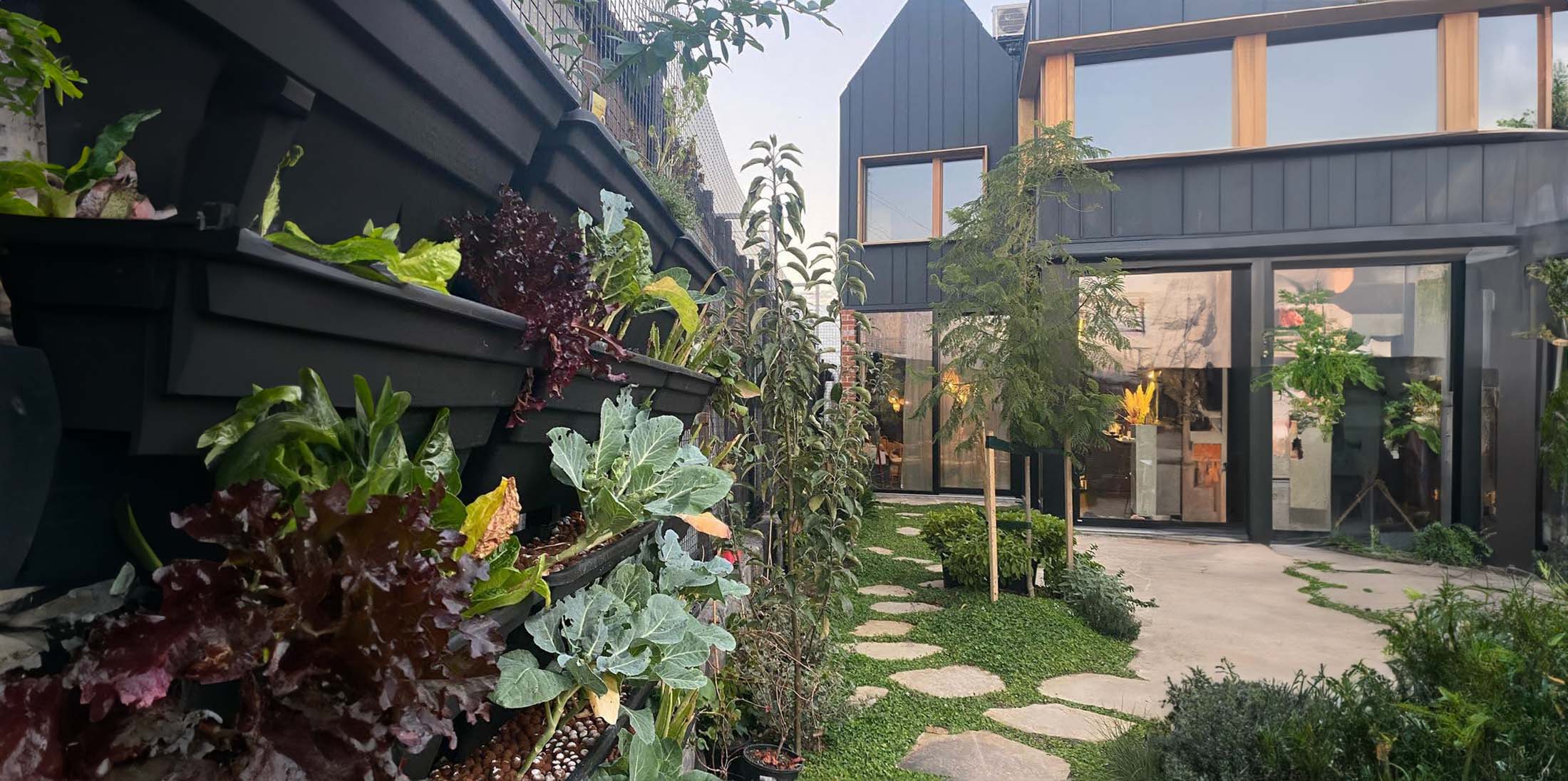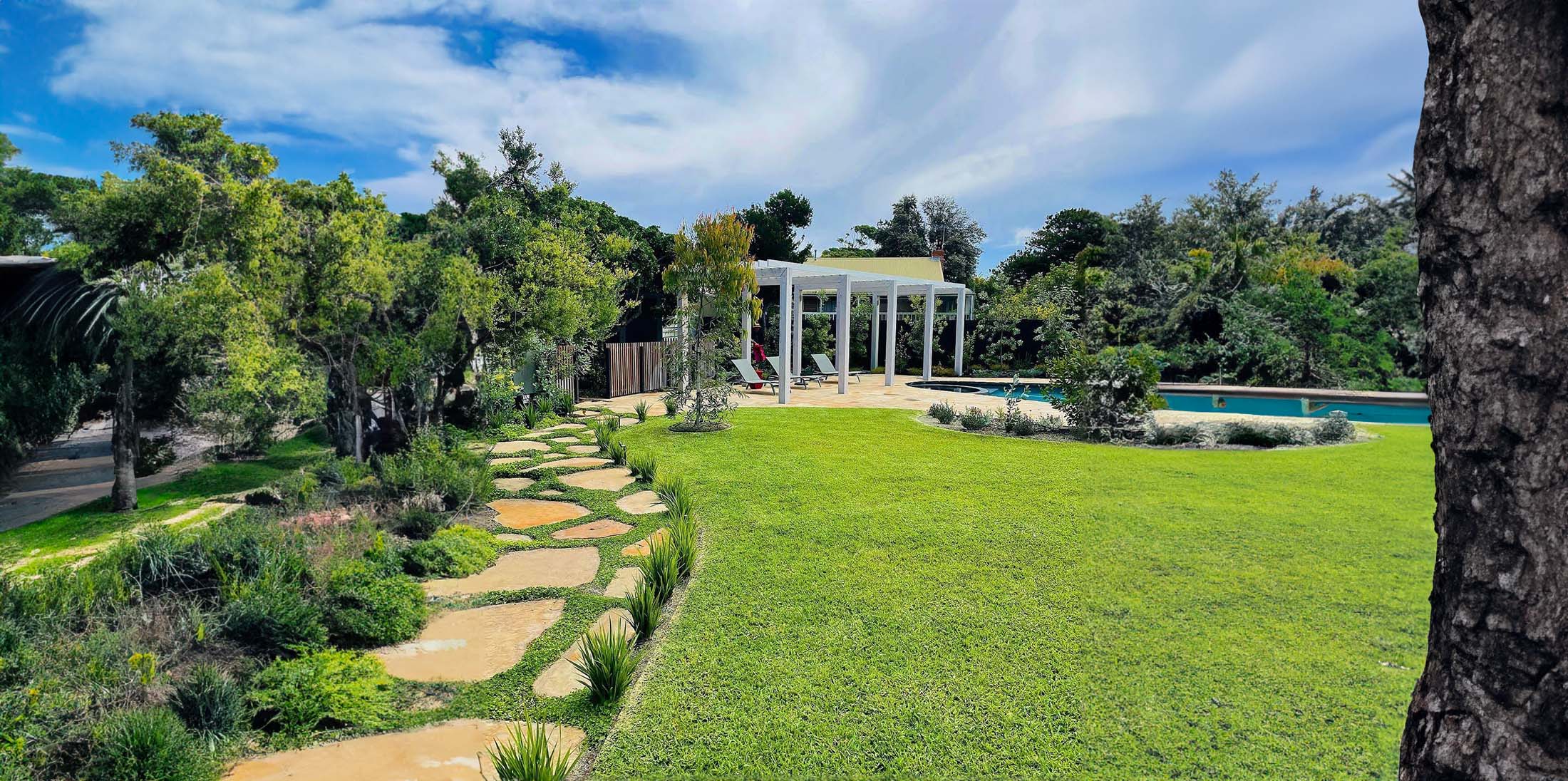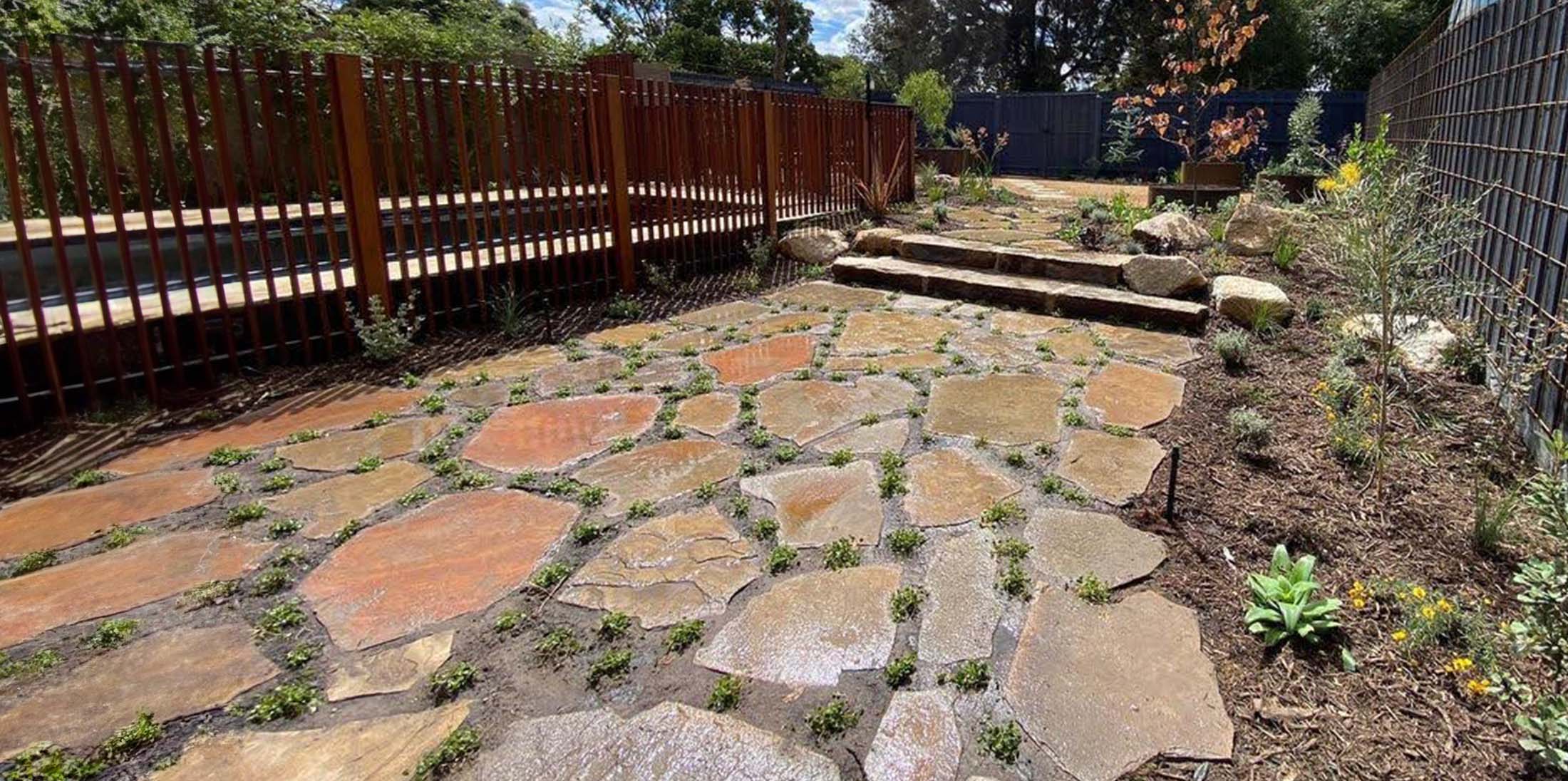 Credit: McNuttndorff Landscapes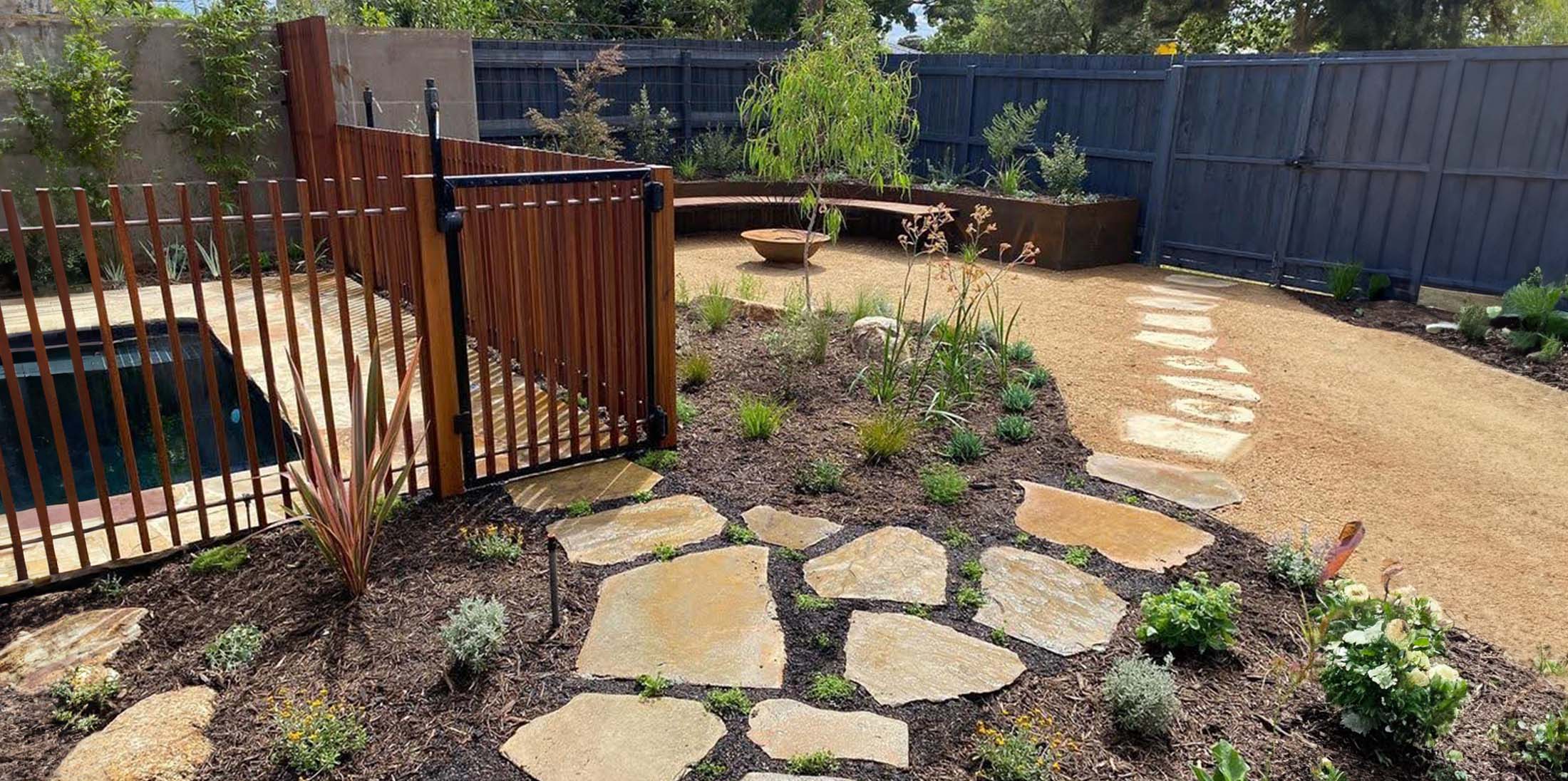 Credit: McNuttndorff Landscapes