Egyptian Aswan Limestone via the Nile
We have selected this product due to its beautiful light off white tone, its extreme durability and its versatility.
The Beauty of this product
Stunning Egyptian limestone
Flows beautifully from inside to out
Soft off white tones
Minimal surface flaws
Salt and slip safe
Lovely and cool on the feet around the pool
Aswan limestone is great for:
Paving
The hardness and durability of this limestone ensure that it will withstand exposure to the elements in any outdoor paving project.
Pool Coping
As this stone has a non-slip surface and has been tested for saltwater resistance, it is suitable for use in pool coping and edging applications.
Driveways
When choosing a material that will see vehicular traffic, it is essential that you have considered its hardness – limestone ticks all the boxes!
Internal Flooring
Aswan limestone also has plenty of uses inside the home. The soft and subtle colouring is perfect for modern and contemporary homes.
Wall Cladding
As this limestone has minimal surface flaws, it is becoming increasingly popular for use in cladding projects, such as feature walls and pillars.
Standard Sizes
Tiles
600 x 400 x 20 mm
600 x 600 x 20 mm
800 x 400 x 20 mm

Pattern Sets
French pattern x 20 mm
Provincial pattern x 20 mm

Square Edge Step Tread Copers
600 x 400 x 30 mm
600 x 600 x 30mm

Dropface Copers
600 x 400 x 30 mm tile with 50mm drop face
Custom sizes available upon request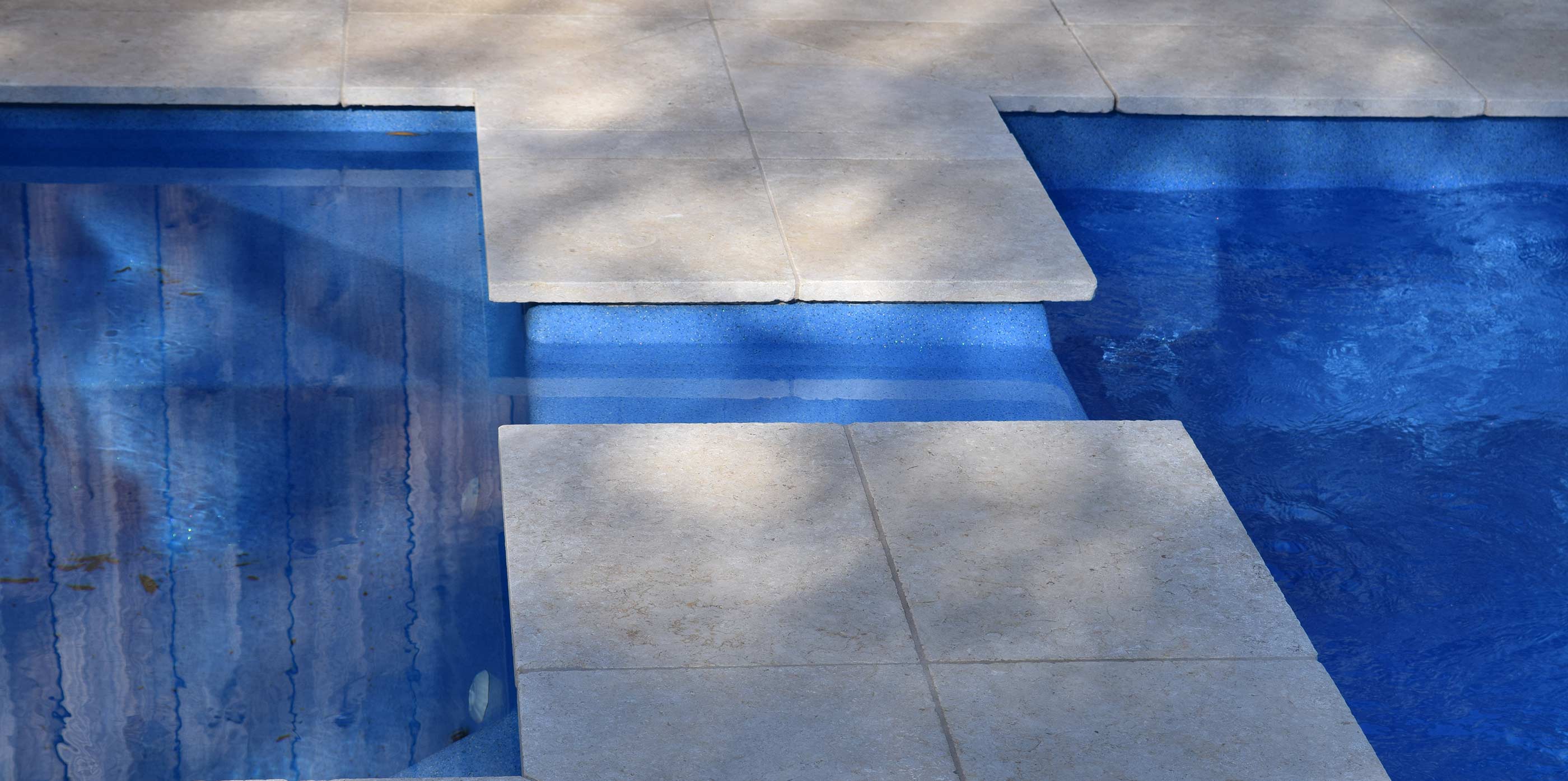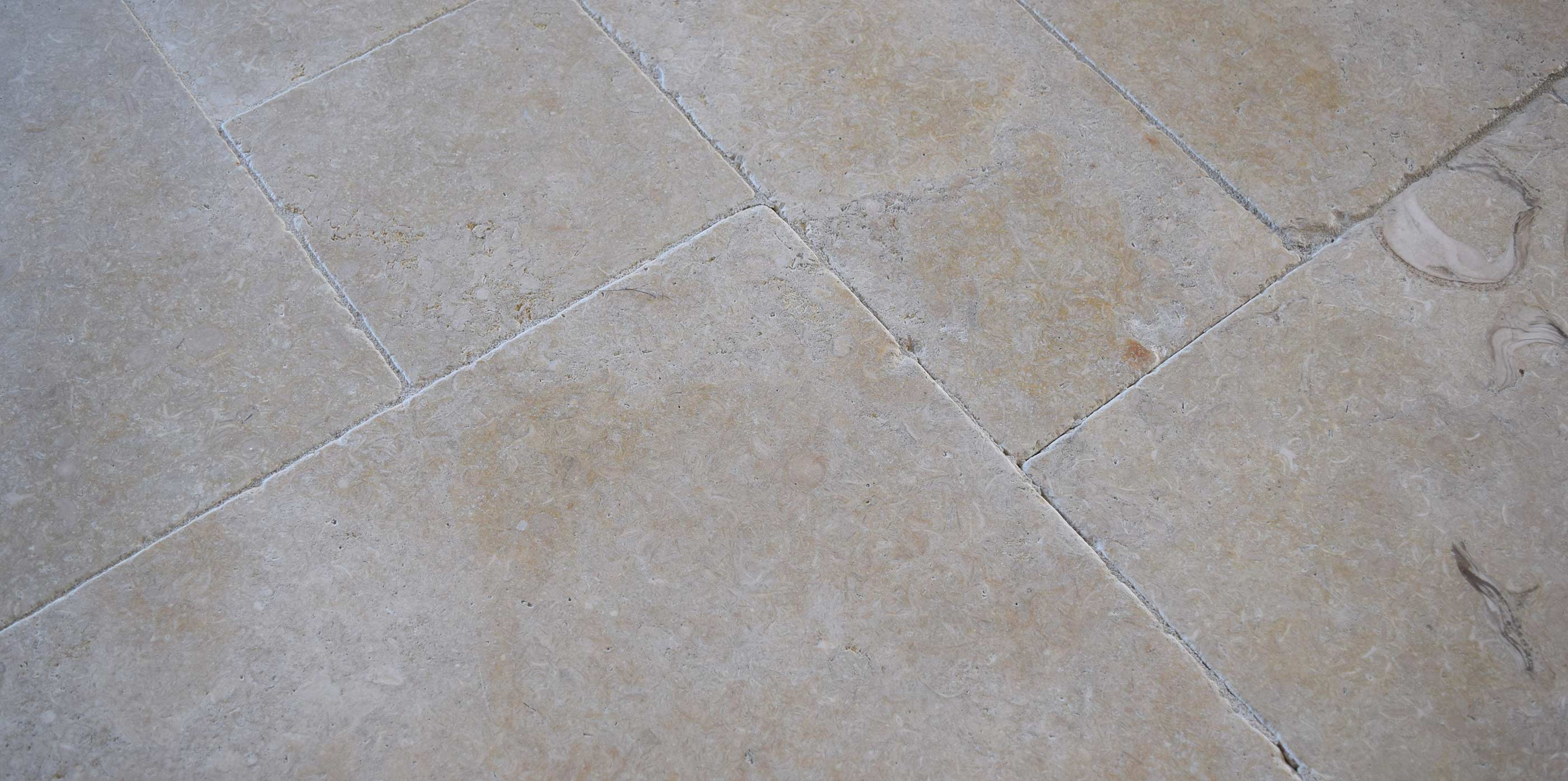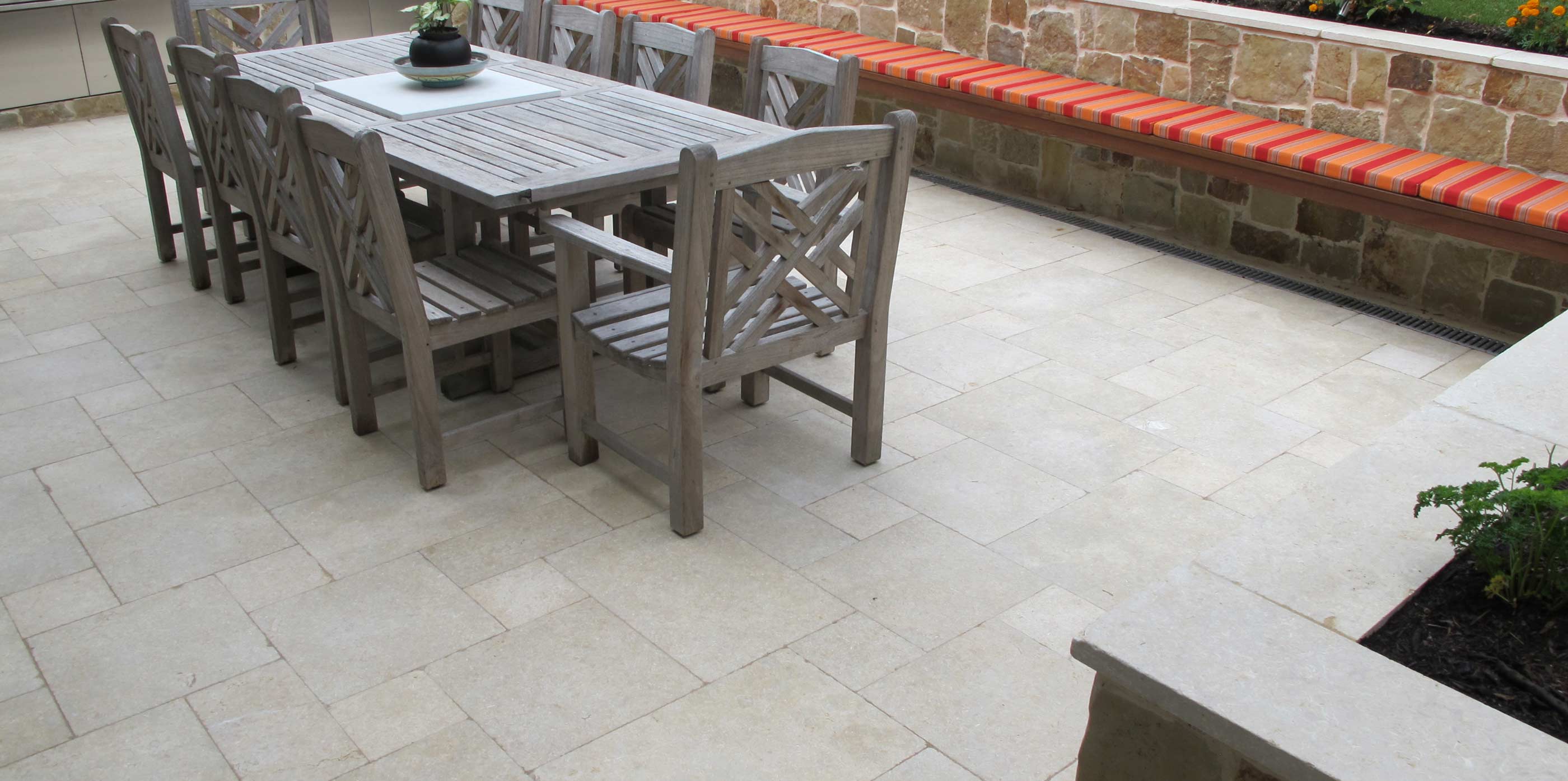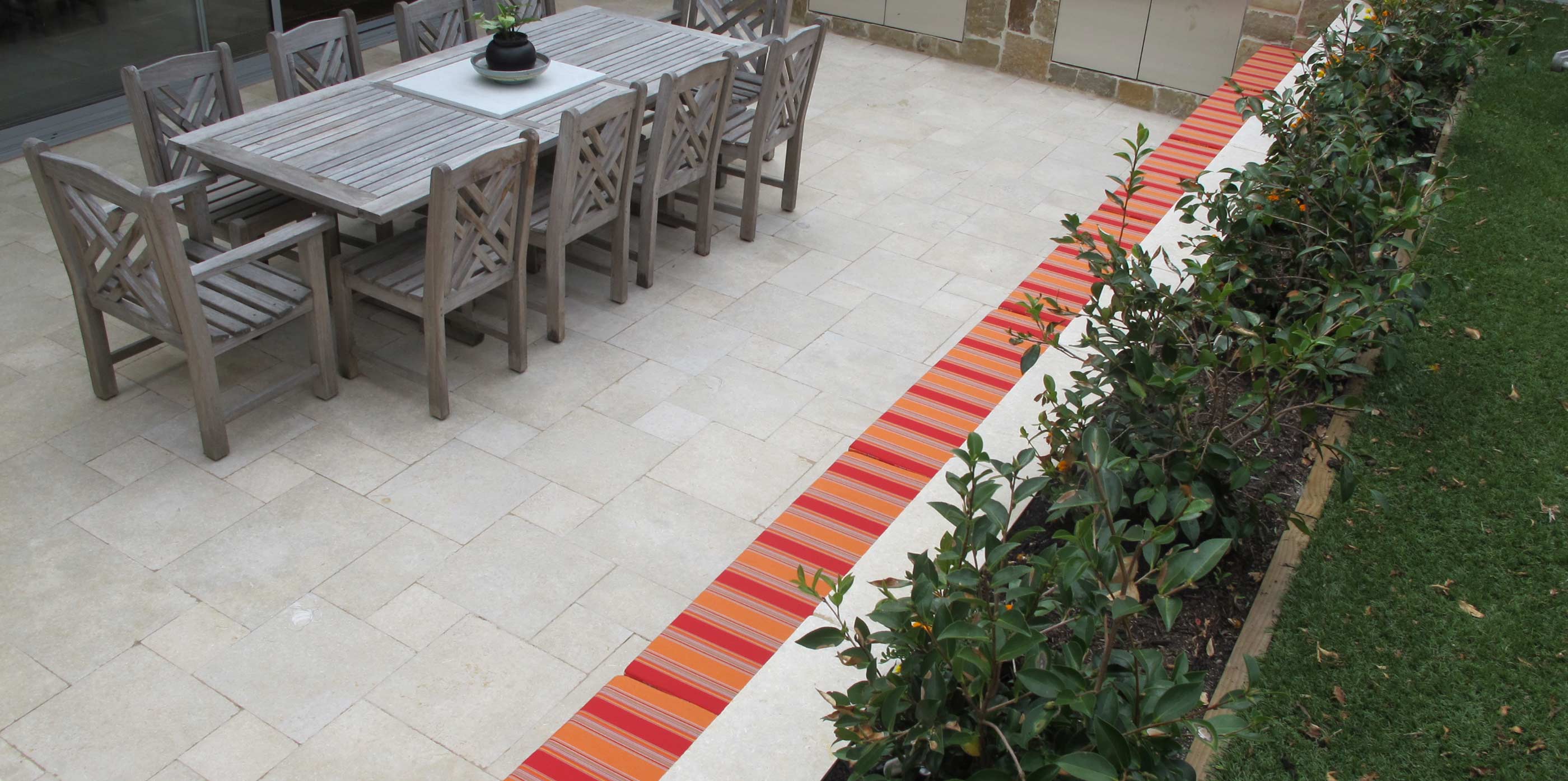 Technical Resources
Snapshot
Tumbled & honed finish
P5 slip rating
Suitable for salt environments
General Information & Guides
Datasheet
All information provided in the datasheet is the result of extensive 3rd party testing. If you require a specific test for your project please contact us for more formation.
Profiles & Patterns